April has arrived and the vineyards of Bordeaux have sprung into life, with buds bursting out around the region and another exciting season to look forward to (starting with a check for any damage after this morning's frost).
In the cellars of the leading châteaux, meanwhile, the barrel samples of last year's (2022) vintage are being readied for the spring tastings for the merchants and critics who arrive later this month. The En Primeur circus is, once again, about to roll into view.
So what can we expect from the brand new vintage of 2022? It was a remarkable year in Bordeaux. I'm not saying it's another 'vintage of the century' but it was an extraordinary year all the same, which has resulted in wines that – at their best – manage to be ripe, with plenty of fruit, quite high in alcohol but still refreshing.
How did Bordeaux manage that? Let me try to explain why.
The growing season in 2022 was hot and dry. For many years now, I've compiled the data from six weather stations dotted around the region – in the Graves, Margaux, the northern Médoc, Saint-Emilion, Blaye/Bourg and Entre-Deux-Mers, close to our vineyard at Château Bauduc. I then take the averages for temperatures and rainfall to get a broader picture for Bordeaux as a whole.
In 2022, we had the warmest May, June, July and August in at least the last 15 years. September was also warmer than average, while after a frosty start April was normal. At times it was crazily hot, with a series of summer heatwaves on and off from mid-June through to mid-September (Cap Ferret on the coast at 41.9˚C in mid-June was one of the many temperature records broken last year). Thankfully for the vines, and for us, the summer nights remained relatively fresh.
Likewise, every month from January to September, except June, saw less rain than the average and often much less – for example in the key ripening months of July, August and September. As for June, a 40˚C heatwave on the 18th gave way to storms on the 20th. Typical of the unfair nature of growing vines, by the way, is that while the majority of vineyards were refreshed by these downpours with much needed water, others were struck by hail, with randomly calamitous results.
One reason why the amount of rain is so significant, by the way, and especially when it's hot, is that irrigation is not permitted here (parched Pomerol growers were allowed to water their vines, late on, under strict conditions). Our vines really are at the mercy of the weather, with drought and heat being one of the main things that they have to contend with in a year like this.
The impact of a year of high temperatures and low rainfall would normally result in wines with high alcohol and low acidity: highs and lows all round. And yet the vineyards – especially the better placed ones, as you'd imagine – held up incredibly well despite the ongoing drought. So what we should see are wines that are indeed layered with ripe fruit, and may well be high in alcohol, yet the best will still be refreshing and in balance.
As to what to buy, you don't need to spend over £40 a bottle for a delicious bottle of Bordeaux, but the sweet spot for a case 'En Primeur' for 2022 is likely to be in the £150–400 range. (That's before duty and VAT, which is charged on delivery from spring 2025 onwards.) This is where quality and value meet – lovely wines from slightly less famous estates with well-placed vineyards.
I'd imagine the top wines are beyond what most of us can afford. I'm not a great one for in investing and selling on for a profit, so I prefer to go with the advice of the late Steven Spurrier, whom I once asked which wines he'd buy for his own cellar.
'Oh, I make it a rule not to spend more than £500 on a case. I don't have many friends who'd appreciate it if they cost more, and I'm not sure I'd want to open the bottles for them if they did.'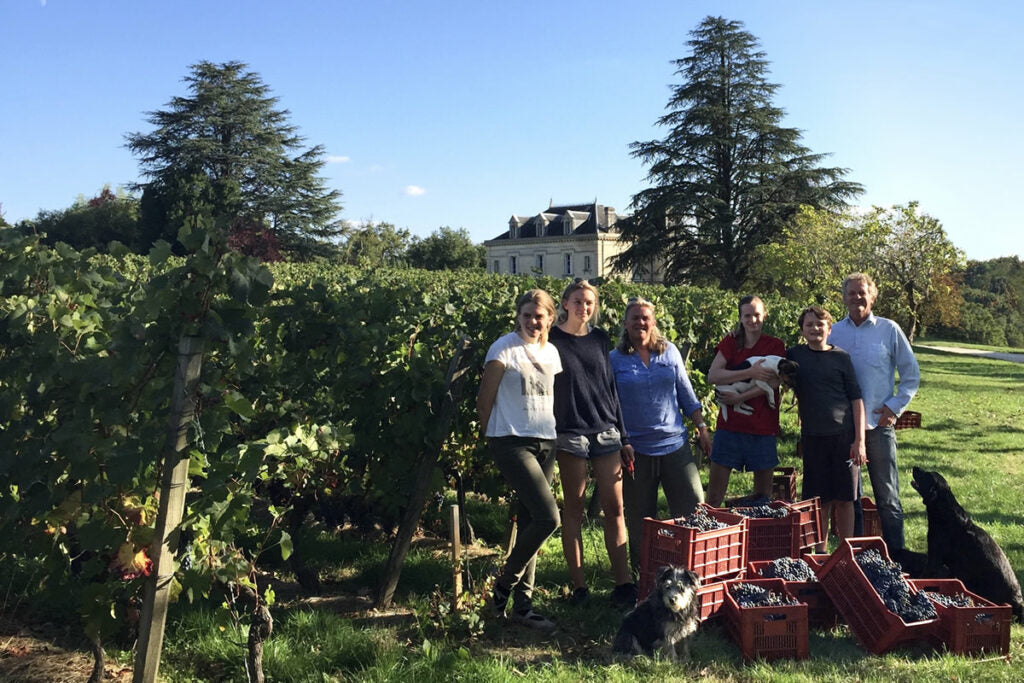 Gavin Quinney is the owner of Château Bauduc in Entre-deux-Mers, which is offering 10% off all wines until May 15th using the code Academie10.  
Bordeaux En Primeur runs from 23rd to 28th April 2023.