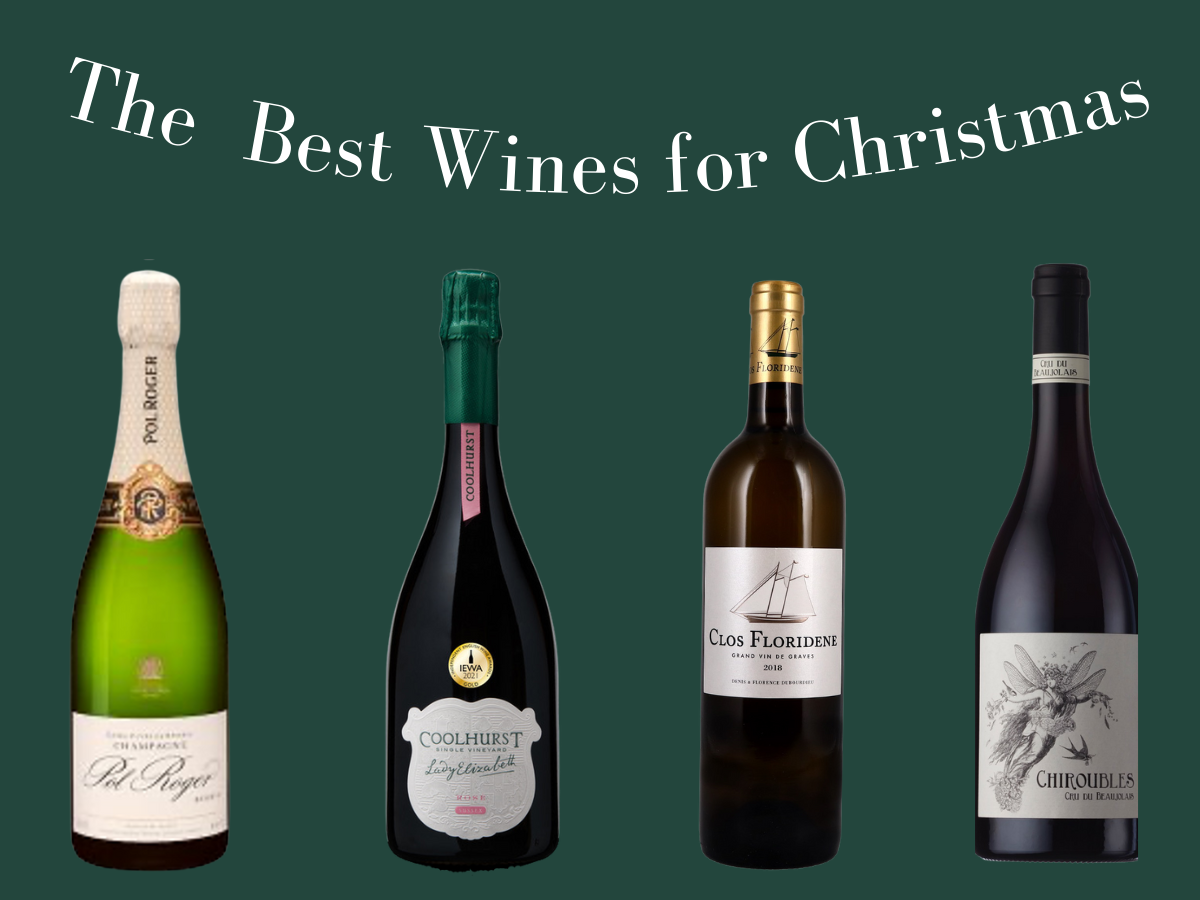 The festive season provides a perfect excuse to push the boat out a bit and treat treasured friends and family to some lovely bottles of wine! When it comes to bubbles I personally love those made in the traditional method so will be reaching for some homegrown sparkles as well as a bottle or two of champagne. For the Christmas Day white I always pick something with a touch of oak and structure, so it can marry both with a seafood or smoked salmon starter but also with the turkey so a Chardonnay would work very well here too. The main meal is a bit of a wine matching challenge with so much going on (from stuffing, gravy, sauces, condiments and so on) and so for a red I like to drink something fruit forward and with the 'yum' factor. The wine doesn't have to be too complicated or expensive, it has to be enjoyable, accessible and delicious! The same applies to the final chapter; the pudding wine or port which can be sipped or savoured by the fire, board games or over chit chat and cracker jokes. Merry Christmas!
FIZZ
Coolhurst Single Vineyard Lady Elizabeth Rosé 2016 – £45 @Coolhurst Vineyard
One of my favourite pink fizzes is this extremely elegant (and gold medal winning) English sparkling rosé from Coolhurst. This Sussex based vineyard was set up by cousins Charlie and Will and this is a supremely sophisticated sparkling with subtle notes of rosehip and raspberry. I also adore the little ribbon which makes opening it a dream too!
Pol Roger Brut Reserve NV – £41 @Waitrose
Pol Roger needs very little in the way of introduction and is perhaps arguably best known for being the champagne of choice for Winston Churchill. A classic blend of the three main champagne grape varieties; Chardonnay, Pinot Noir and Meunier, it is aged for at least three years on those all-important lees. Refined, joyous and a real treat this is Brut NV at its finest.
WHITE
Clos Floridene Graves Blanc 2019 – £19 @ Coop, £20 The Wine Society
From the legendary Denis Dubourdieu, this is a classic blend of Sauvignon Blanc and Sémillon which strikes the perfect balance between oak and fruit, spice and restraint and is sure to bring a smile to your lips on Christmas Day.
RED
Cune Imperial Rioja Reserva 2016 – £18.74 mix 6 at MWW, also available at Waitrose and Coop
Rioja is my go-to Christmas red. It just covers so many bases; delicious (tick), usually pretty good value (tick), a lot of people tend to love it (tick) and it can cope with most things on a packed plate of Christmas food from the meat (including red such as beef or lamb) to vegan fare (tick). Being medium-bodied and flavoursome it not only holds its own against the richer flavours but the fruitiness can also help the turkey along if it errs to dryness (heaven forbid).
Greywacke Pinot Noir 2018 – £32.95 @ Slurp
I've had a soft spot for New Zealand Pinot Noir for many a year and this is an absolute belter! From the fantastic Kevin Judd (who shot to fame for being the winemaker at Cloudy Bay before setting up on his own) this is a wonderful match for turkey, goose, game and poultry; bursting with red and blueberry fruits along with a sprinkling of spice.
PUDDING WINE
Campbells Rutherglen Muscat Half Bottle – £12.49@ MWW mix 6 and £12.99 Waitrose
There is no doubt that cheese and Port are an extremely popular combo but when it comes to matching a sweet wine with my Christmas pud or mince pies then look no further than an Australian Rutherglen Muscat. Full of raisins, spice, tangerine and molasses I think it is just one of the best combos ever! Tawny port comes a very close second of course……..
PARTY PIECES – CROWD PLEASERS
Chiroubles Beaujolais Cru – £10 @ Coop
I literally cannot not mention the label on this wine! It is so pretty and the wine itself is very pretty and succulent too! Youthful, juicy and full to the brim with fruits of the forest notes. Just lovely.
Homelands Chenin Blanc 20220 – £9.99 @ Aldi
Excellent for enjoying on its own or with food, this Chenin is extremely attractive, balanced and bouncy and is simply bursting with tropical fruit. An absolute go-to to keep everyone happy and well-watered.
SPIRITS
Harvey Nichols Negroni Cocktail – £6 per 100ml or £35 per 700ml @ Harvey Nichols, Ocado
Negronis are all the rage and I think they are a wonderful pick me up; a great balance of tart and tangy but with some sweetness from the Vermouth. Great at perking up over-indulged taste buds, I am a huge fan of sour cherry ones (Hawksmoor at Home do a memorable one) and this example from Harvey Nicks is tasty too.
BEER
Drygate Disco Forklift Truck Mango Pale Ale –  £1.95 @ Morrisons
My favourite beer EVER. Delicate flavours of mango make this fab with a curry (possibly made from leftover turkey)!