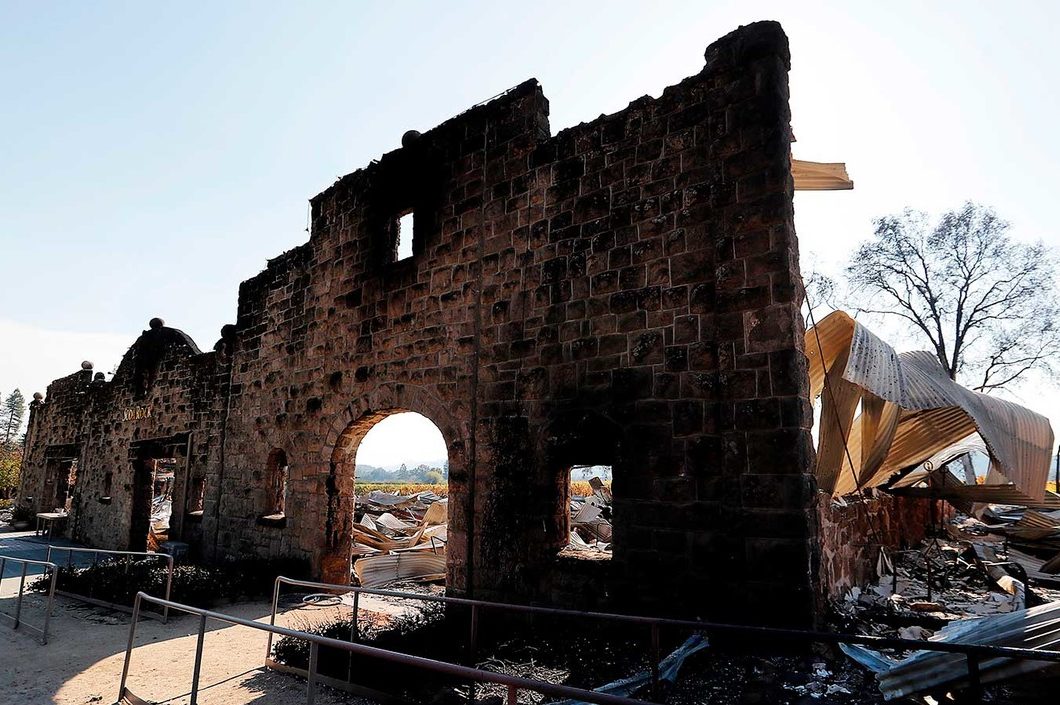 In the late evening of October 23rd, the Kincade Fire, as it came to be known, was started when gusty winds knocked down a transmission tower and electrical power lines located on steep hills above the wine town of Geyserville. Fueled by heavy winds reported to reach 70 to 90 miles per hour, within a few days, the fire had forced the evacuations of Geyserville and residents along Highway 128 in the Alexander Valley.
Within a week, the fire had consumed 77,000 acres, but with 5,000 firefighters working night and day, it was being contained and residents were allowed to return to their homes. Evacuation notices had expanded to Healdsburg, the hub of Sonoma's wine country, and to Windsor and Santa Rosa.
By October 31st, when the fire was finally contained, close to 200,000 people had been forced to evacuate, and the fire had consumed about 150 homes. Early in the week a home owned by the Jackson Family in the Alexander Valley was reported burned to the ground.
Two wineries were known to have been destroyed by the blaze: Soda Rock Winery and Field Stone Winery. Both were located on the west side of Highway 128. Hank Wetzel, of the nearby Alexander Valley Vineyards, reported damage to outbuildings but no damage to the winery.
About 90% of the harvest was finished when the fire began. But as Wetzel remarked, he still had fruit on the vine and nobody to finish the harvest. Another problem was the lack of power as wineries had to rely on generators for the completion of fermentation and to run refrigeration.
Other well known wineries like Jordan and Stonestreet were closed for several days, but unharmed. The Robert Young family and other vineyard owners in the Alexander Valle reported their vines were singed but no significant loss.
To the west, residents of Dry Creek Valley were on evacuation notice. But firefighters managed to control the blaze and prevent it from snaking up the valley.
The town of Healdsburg was saved and several wineries announced their plan to open for business the weekend of November 2nd.