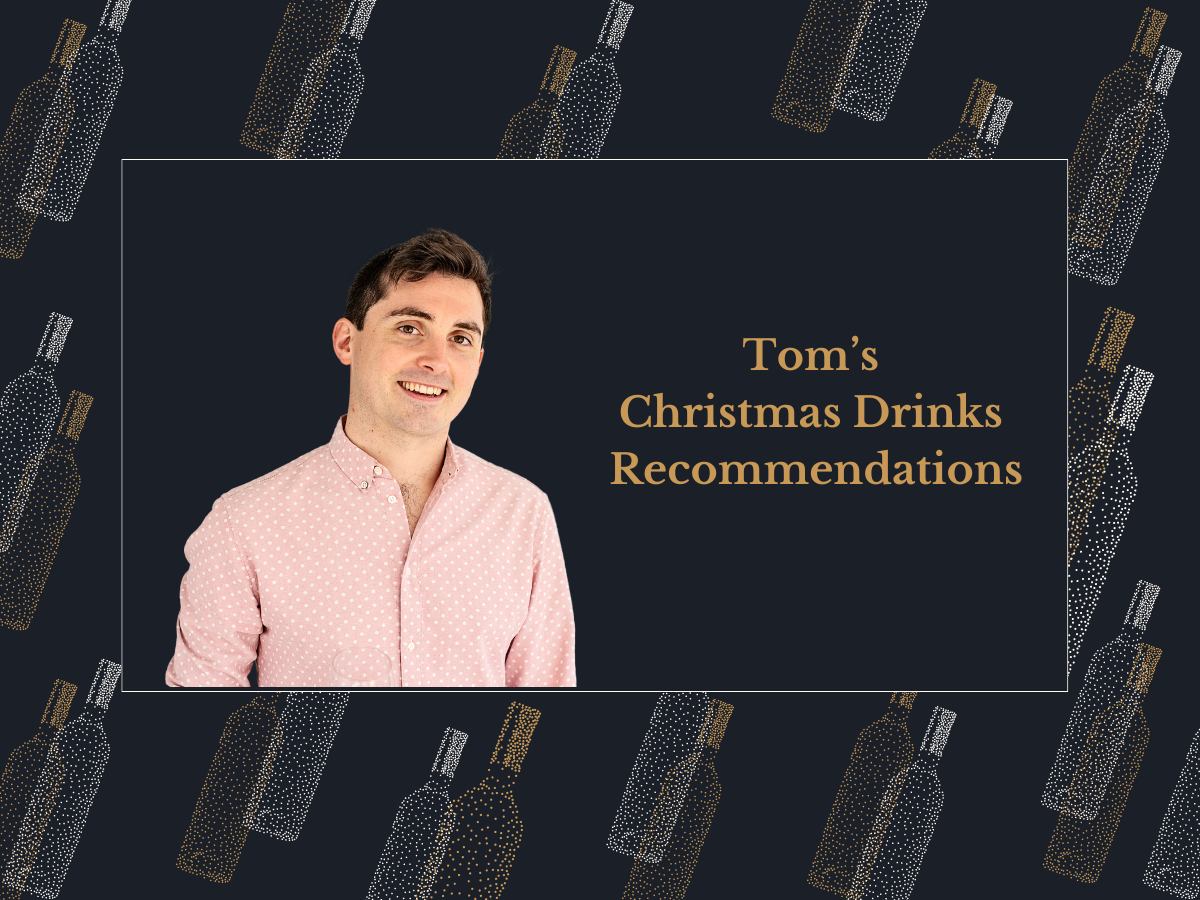 Christmas is coming up fast and we're bombarded with recommendations of what to drink during the festive season. I'm hoping to get in here with my own suggestions, but, crucially, these are wall-to-wall bangers without recourse to a theme. This is no precise list of perfectly paired wines for a 'smoked salmon into turkey and then some port with the cheese' sort of affair. I've written that, and I'll probably write it again. But not here.
This list is about variety, textures, attention-demanding, exciting, surprising drinks of all styles – hark, hadn't you heard? Well now you know.
For so many reasons, none of which you or I will be inclined to dissect or detail here – it's a wine column! – this year almost more than ever is a festive time for sharing what we have and looking after each other. We're talking about the generosity of sociability and wide-reaching affection here. And a key propellant for this liberally-spread conviviality will be wet and quaffable.
My utopian vision is to find a diverse range of drinking gems – alcoholic and non-alcoholic – and get them open with as much abandon as we can muster. I want a broad mix with no set plan, opened just when we fancy and as whim takes us. With days of entertaining and being entertained on the cards, fridged bottles will stay alive and tasting fab for days ahead. We'll be well-prepared for the myriad social opportunities – planned and unplanned! – that arise. Let's turn up to the next party with a box of bottles in various states of fill and share the opportunity for exploration.
These are drinks to share with family and friends, aunts and in-laws, your neighbours and your postman. Drinks to enjoy after everyone's left and you have a moment's peace together in the kitchen. Drinks to wedge urgently into the recesses of the car as you swear liberally to relieve the stress and set off inexcusably-late to houses in neighbouring counties.
It's mostly good stuff that is practical, special-enough for the occasion and over-delivers in joy. Have fun. Share the love. Read on – and I wish you a very Happy Christmas!
Sparkling wines
Veuve Olivier NV Champagne – £26 8wines.com
Supreme 'drinking champagne' with Christmas written all over it. For a fair price, you get a really complete and balanced wine that blows the wotsits off a lot of house-names in the £40 bracket.
Excellent quality fruit; classic lemon peel, fresh apple and subtle almond nose. Harmonious brioche and biscuit layers of richness. It's delicious, hyper-appealing stuff with a long, rolling finish. Such a winner!
Pieter Ferreira Extra Brut 2017 – £35 RAKQ
This is superb Cap Classique in an elegant, multi-layered form. Five years' lees age lends richness of texture and brioche to the tense green, citrus and subtly pineapple-tropical fruit. Fine structure from 70% Chardonnay in the mix, with a chalky minerality running through it not hidden by the only 3g/l dosage. Something a little different that really delivers in quality and is fresh to our shores, perfect for the big day.
White wines
Antão Vaz da Malhadinha, Herdade Malhadinha Nova  2021 – £27.99 Butlers Wine Cellar, Cork of the North via Raymond Reynolds
Malhadinha's wines have brought me so much joy in the last few years. They are extraordinarily energetic, bright wines with the quintessential Alentejo push-pull of fine acid, rich, textural, multi-layered fruit and round mouthfeel. Super classy, experiential wines for any party.
Think electric, intense peach and stone fruits with subtle bees-wax going on. Powerful, full-ish bodied palate with an elegant, grippy texture, lifted by the beautiful fruit and a zippy acid line. Aged examples would suit turkey well, but the new-release 2021 is crying out for anything fresh from the sea.
Beau Constantia Cecily 2021 – RAKQ, £23.99
I met this wine as autumn set in this year, and I'm in love. Opulent and polished classic Viognier stone and ripe citrus fruits; a lifted white pepper spice; the palate erupts with a clean line of zingy acid holding on to the delicious fruit. I'd say that the spice plays out on the finish giving it festive charm. It's super balanced, very high-quality, gently textural – but, crucially, fresh and moreish at the same time. This is dream Christmas-day-wine coming at you from an unexpected angle.
Red wines
Big Beltie Cabernet Sauvignon, Languedoc 2021 – £9.99–£10.99 House Of Townend, South Down Cellars
I love the brightness and the juicy blackcurrant attack of this wine. Layers of spice and a bit of 'leaf' sit in harmony – while secondary to the fruit itself, they give complexity and extra dimensions that elevate this wine from the standard. A line of freshness keeps it limber and moreish; the ripeness of the tannins really makes the juicy fruit stand out and keeps the texture soft and supple. The finish is tight in the sense that each element carries on and on; nothing falls away or turns lactic. It all plays out perfectly. A genuinely great value wine that's fit for the duration.
Casa Ferreirinha Castas Escondidas, Douro 2018 – £45 Hedonism
A blend of nine Portuguese red grapes – mostly lesser known, almost unheard-of local varieties. A beguiling juxtaposition of zing and rich fruit ripeness. Black fruits dominate, with a pleasing rusticity and cinnamon spice adding layers of character. The density, smooth tannins and intensity of personality make this a great Christmas rib-of-beef and late-in-the-evening wine. Thought-provoking and experiential.
Cocktails
MOTH Piña Colada
Yes, I could play it safe and recommend their banging Espresso Martini. But, the brand-new Piña Colada from MOTH is just so joy-filled. It's juicy pineapple and creamy coconut cut with delicious rum in a convenient can. This is exactly the thing to pick everyone up from the after-dinner slow patch – no one expects a Christmas Piña Colada.
González Byass Amontillado Sherry Cobbler
The classic Sherry Cobbler recipe from the 1830s, to which I've given a Christmas twist with the addition of tart cranberry. I made this for Three Wine Men's Christmas event this year in collaboration with González Byass and it was such a hit. Let the days surrounding Christmas taste of Alfonso Oloroso and Orange.
120ml Alfonso Oloroso Sherry
2 x tsp granulated sugar
In a shaker, quick stir
2 x orange slices (half wheels) and cubed Ice
Shake!
Strain in to a highball glass over crushed ice
Top with 50ml Luscombe's Cranberry Crush
Garnished with mint sprig, cranberries, half slice of orange and a straw
Non-Alcoholic
ALT Sparkling Organic Rosé
Made from 100% Spanish Tempranillo grapes that once fermented, undergo vacuum distillation to remove the alcohol without too much impact on the aroma and flavour. A really great job by the team here – the nose is incredibly vinous with nicely balanced red berries and some juicy aromatic notes. The palate behaves as you would expect a wine to – a fresh acid line keeps it limber, with great texture from the fine bubbles and the fruit from the nose rolls through on a long finish really well. It's very good – ideal for those moments you want the theatre but not the abv.
Nunc Jun-Kombucha Chilli Cha Cha
Nunc produce Jun-Kombucha: fermented green tea kombuchas that are often referred to as 'the champagne' of the style. A slightly tarter acid profile and a fine-ness of structure is the key here; I love the range – their Rose Blush is very good, but I think the Chilli Cha-Cha with it's moderate hit of chilli on the palate is a fantastic pick-me-up for the Festive Season. A little caffeine kick gives a sensation of lift as you tuck-in making it a great replacement for an alcoholic drink.
Tom Surgey is a leading drinks presenter and wine professional. An in-demand live performer, when not on stage or in front of a camera, he writes. He has two young daughters, who get the blame for any delays on deadline.