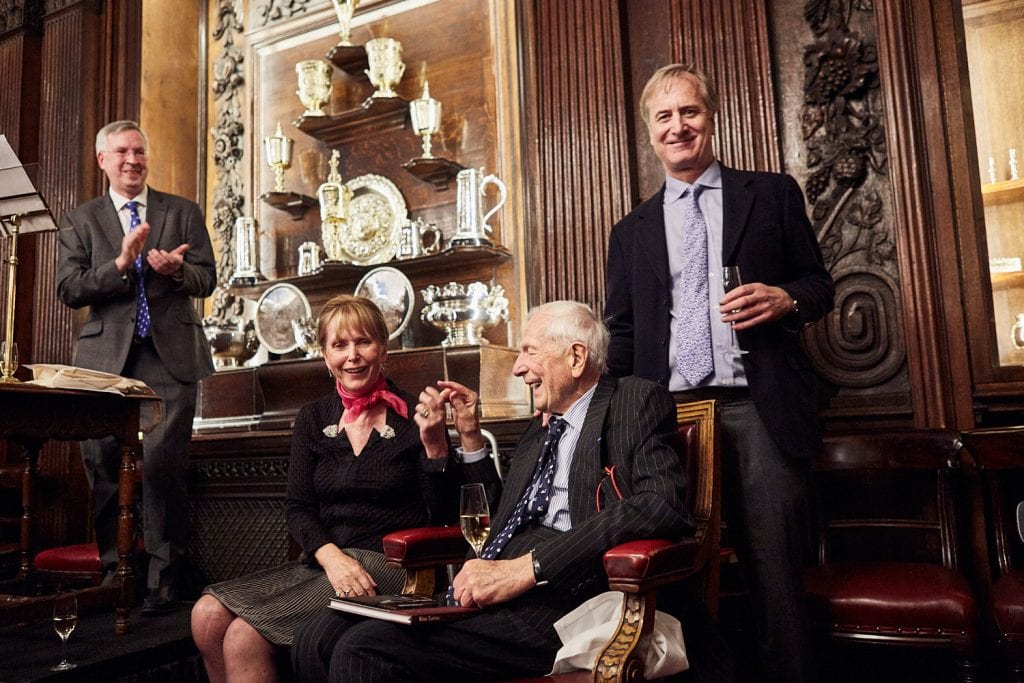 When I was a young publisher at Mitchell Beazley (I was 25 and Michael was 64) one of the first titles we published was the second edition of Michael Broadbent's Great Vintage Wine Book. It was such a pleasure to work with Michael on this incredible book but there was no doubting he was something of a taskmaster. This was well-before the easy days of Applemacs and all the typesetting for each page was carefully done by hand. For every one of the detailed tasting notes appearing in Michael's book – famously collected from his 150 little red notebooks – the punctuation and phrasing had to be perfect. Woe betide any junior editor who added an unnecessary comma or replaced a semi-colon.
Michael's tasting notes were exquisite representations of the wines he tasted, and although inclined to 'adjectival pyrotechnics' (as his friend and fellow musician Jonathan Freeman-Attwood called them) they not only brought the wines (some of them ancient) to life, but told one so much about the fascinating man who wrote them.
My own favourite is his note for the 1945 Mouton-Rothschild:
The greatest ever Mouton. Astonishing still; still a "Churchill of a wine…loaded with all good things"; "full of vigour". It has lost scarcely any of its brilliant concentration of colour, opaque-centred. Intense, as if it were trying to exert pressure on the sides of the glass…Incredible bouquet: immediately forthcoming, with a vigorous fragrance, a sort of essence of Cabernet Sauvignon, spicy, cinnamon, eucalyptus…What a wine. I have often given it 21 out of 20, and six stars!
Others were more amusing (the 1988 burgundy Clos du Tart was 'A Tart with a heart'), and some were scrupulously honest, comical and evocative, but their innuendo made them unprintable!
Michael was a wonderful writer on every level, as proven by his 433 columns for Decanter magazine, and the wide following he gained for all he wrote. So it was unsurprising that the Great Vintage Wine Book sold many thousand copies. Michael was so delighted about this that he presented me with a set of champagne glasses – they are delightful; I still use them today. I remember as if it were yesterday the day he arrived at our Michelin House offices in South Kensington on his trusty bicycle (his preferred mode of transport from his flat in Fulham) with them wrapped in newspaper and tied up with string. I am not at all sure how they survived the journey intact! From then, we developed a wonderful friendship over many dinners, events and wine trade gatherings.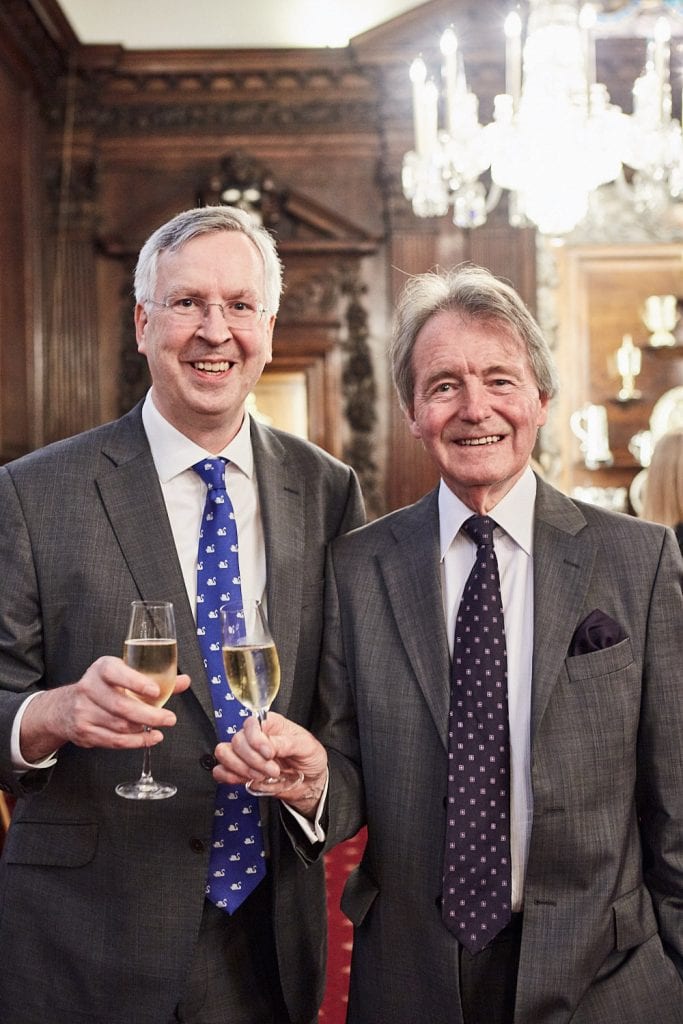 In 2019, with the foundation of the Académie du Vin Library, it made perfect sense for our first book to be one from Michael. Steven Spurrier and I decided that a commemorative edition of Wine Tasting, his very first book, first published in 1968, would be the perfect fanfare to announce our new publishing venture. A flurry of Masters of Wine and regional experts stepped forward to help us update Michael's tasting terms – the world of wine description has changed beyond belief in the last 50 years. Among them were Fiona Morrison MW, Pedro Ballesteros Torres MW, Ian d'Agata, Anne Krebiehl MW and Chang Poh Tiong. And I was deeply touched by the heartfelt tributes that flowed in, following only the gentlest request, from Michael's colleagues in the wine trade.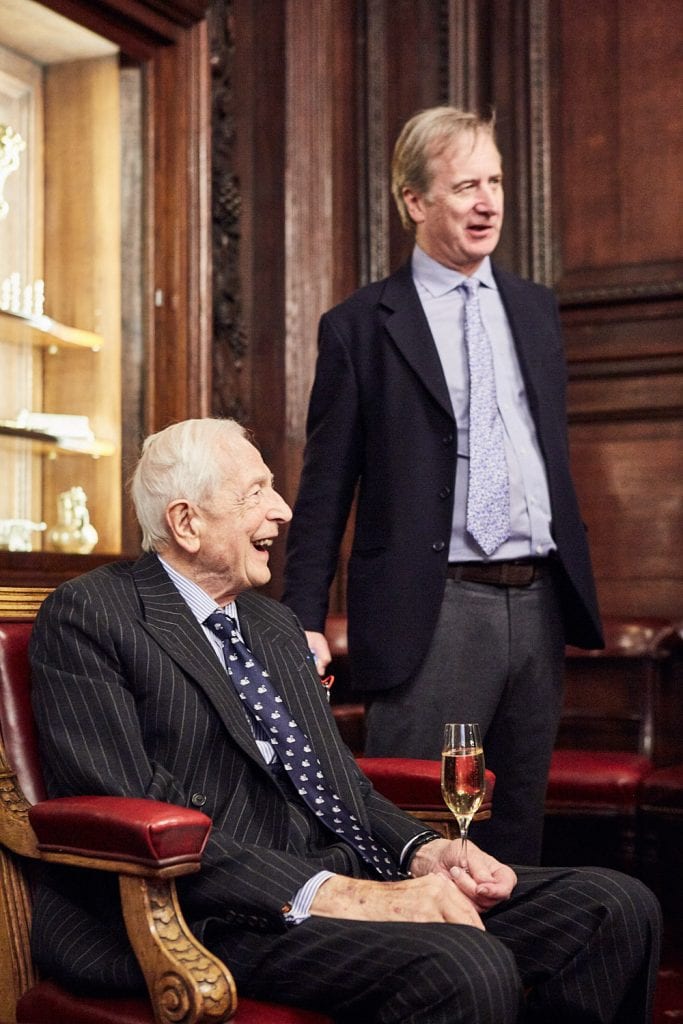 We heard from Hugh Johnson, Jancis Robinson, Steven Spurrier, the wonderful inspiration to all sommeliers, Gerard Basset, and his Christie's Wine Department colleagues Paul Bowker (UK) and Fritz Hatton (USA). Hugh Johnson provided an essay on the evolving art of wine writing, praising Michael's 'calm, analytical style' as the new industry norm in which his 'deep knowledge and love of his subject are intrinsic'. And more poignantly still, perhaps, were contributions from outside the wine trade – from Michael's colleagues in music (Jonathan Freeman-Attwood, Principal of the Royal Academy of Music) and art (Charles Marsden-Smedley, the celebrated museum and exhibition designer), from his son Bartholomew, and his granddaughter, the Sunday Times journalist, Leaf Arbuthnot.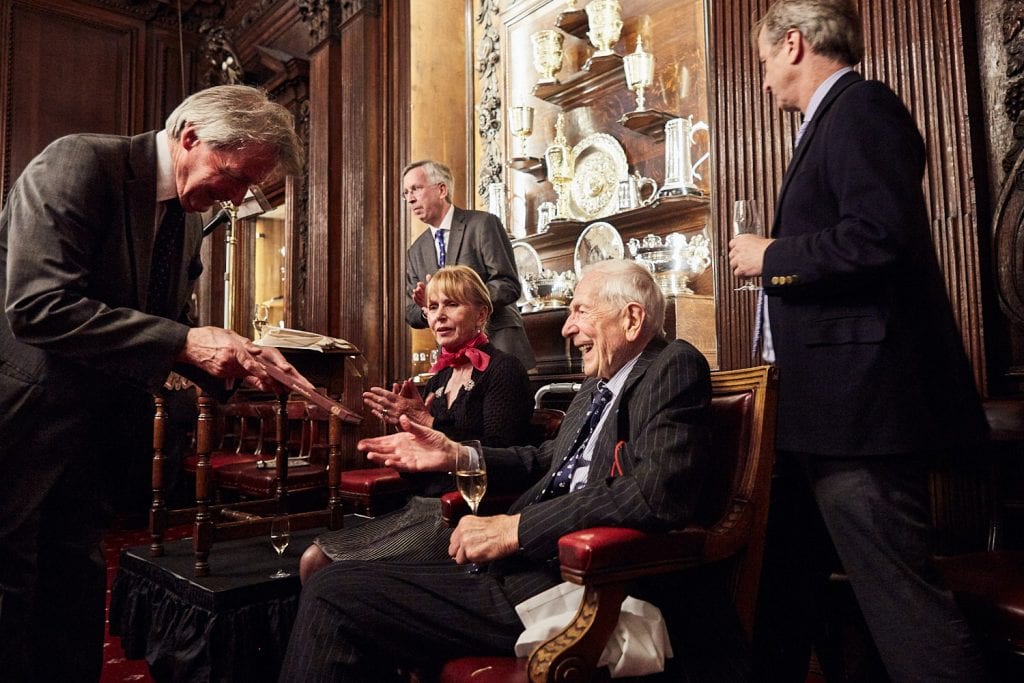 At the launch of the commemorative edition of Wine Tasting – which doubled as the launch of our brand new venture, the Académie du Vin Library – at Vintners' Hall on April 30th 2019, almost all of these friends and contributors were present. And there were many more besides. Not only were they gathered to celebrate Michael's new book and our new publishing house, but they were there to congratulate him on his 92nd birthday, which followed two days later on May 2nd.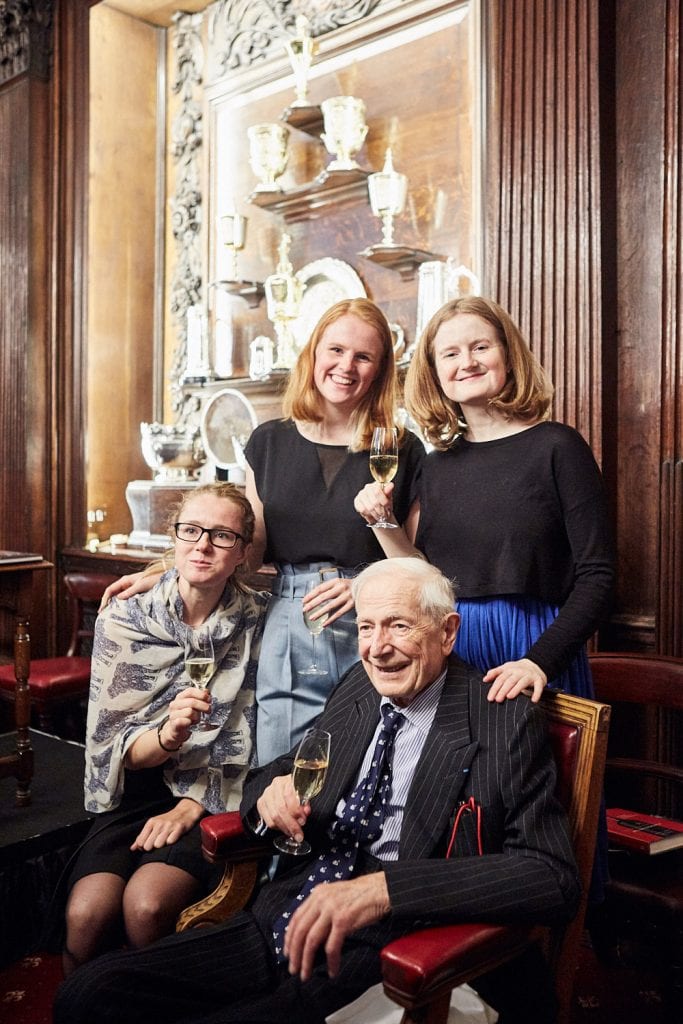 I was also able to announce a further cause for celebration. Just five days previously, Michael had married Valerie Smallwood, the second love of his life, who had agreed to become his wife. The surprise and delight in the room at this joyous news was palpable. There could be no one better suited to following the inimitable Daphne (Michael's first wife and steadfast companion in travel, tasting, writing and in the packing of very old wines!) than Valerie.
For many, this wonderful event was the last time they saw Michael. And I feel honoured that we were able to give him such a party at a time when he still was very much able to appreciate it. His smiles in the photographs here say it all.
Michael, I will miss your witty intelligence and your friendship more than I can say.
Simon McMurtrie
Publisher
Académie du Vin Library