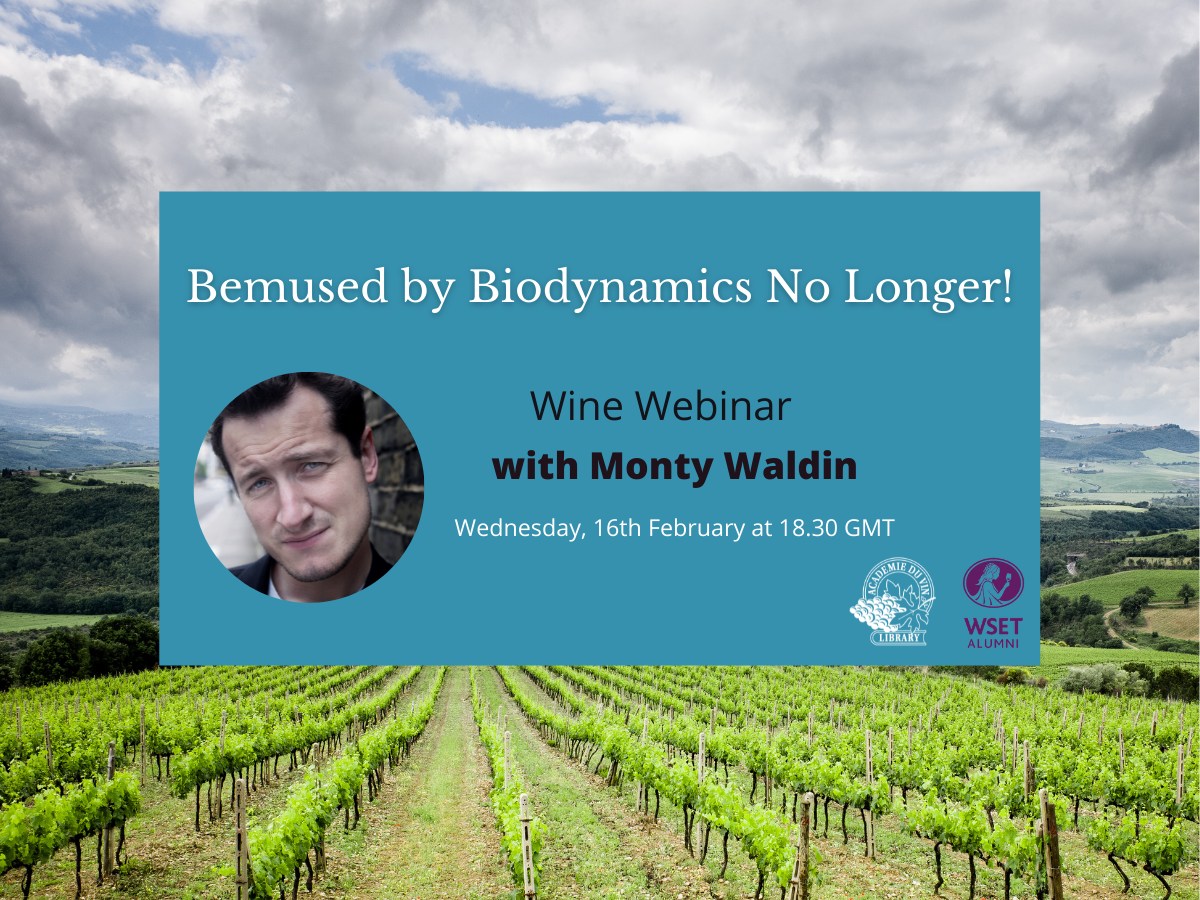 In the good old days wine was either red or white, dry or sweet, still or fizzy. Then came the new vibes: New World versus Old World, and single varietal versus multi-grape blends. Today, our wine issues have changed again: we now care more than ever about how our wines are grown and how they are prepared in the winery. Natural, Sustainable, Organic and Biodynamic wines continue to take market share from conventional wines. At the end of this 101 on Biodynamics, participants will have a clear understanding of what Biodynamics is, what it is not, and why its core principle of self-sufficiency resonates with winemakers and consumers alike.
Speaker and Vinosity contributor Monty Waldin writes the entries on Biodynamics for Jancis Robinson MW and Julia Harding MW's Oxford Companion to Wine, and has worked in a range of conventional, natural, organic and Biodynamic vineyards and wineries both large and small and in both hemispheres.
This session will be recorded so if the time is not convenient for you, you can watch it at your own convenience. Please do bring all of your questions about biodynamic winemaking to the event – we will happily discuss all topics.